We have had three new members join MBIA in the past few months;
Joe Thiel
from the
Innovate Marquette SmartZone
joined in May. Innovate Marquette offers valuable and accessible resources to innovators, entrepreneurs, and business owners in the Marquette area. We support technology-based innovations, new business ventures, new job creation and existing business expansion by leveraging our local and state-wide network to bring funding, workforce talent and a collaborative mindset to the Marquette ecosystem and beyond…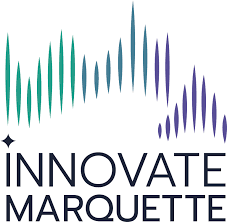 Also joining in May was
Kanchan Wankhede
from
The Underground
in Port Huron. The Underground is a designated SmartZone operated by the Economic Development Alliance of St. Clair County. They work with start-ups and small businesses to help them gain the resources and know-how to start and grow their business. Entrepreneurs and Underground clients can take advantage of various support services, events, and incubator and co-working spaces.
Lastly,
John Swiatek
from
Launch 734
joined in July. A program in Monroe County, Michigan,
Launch734 is a group of agencies and individuals who want entrepreneurs to succeed. One goal is to connect Monroe County entrepreneurs with a variety of resources available locally, statewide and nationally.

Please make all our new members feel welcome and appreciated.