Job Opening: Director of Technology Commercialization
Many of you are familiar with the SBDC Tech Team and their amazing work. Phil Tepley is retiring and the SBDC is looking for his replacement. If you, or someone you know, is interested in the position, the job posting can be found at
https://jobs.gvsu.edu/cw/en-us/job/494032/director-technology-commercialization-mi-sbdc
.
ICBI36: Hello, Atlanta!
InBIA will hold the 36th International Conference on Business Incubation (ICBI36), in Atlanta, Georgia, on June 26-29, 2022. This event brings together entrepreneur support professionals from all over the globe to connect, explore new strategies, share best practices, learn about current trends

and gather tools and resources. Peer-led sessions will focus on relevant topics, expert keynotes

will share inspiring insights, and local ecosystem leaders will showcase their programs. The main conference activities will take place at the Georgia Tech Hotel and Conference Center, where InBIA has negotiated a special room rate for conference participants. Registration and more information is

at

https://inbia.org/icbi36/.
Member News
MBIA Member Verizon has two success stories to share. First,
they are pleased to announce a Verizon-Cisco collaboration to advance autonomous vehicle tech.
Cisco and Verizon collaborated on a successful proof of concept demo in Las Vegas, showing that cellular and mobile edge compute (MEC) technology can enable autonomous driving solutions without the use of costly physical Roadside Units to extend radio signals. Read the entire article HERE.

Also,
Verizon and Newlab unveiled the results of 5G Studio's third startup cohort.
First launched in 2020, the 5G Studio supports the development of next-generation applications transforming a variety of industries including mobility, energy, and industrial automation. The four startups selected to participate in the third cohort leveraged Verizon's Ultra Wideband 5G network and mobile edge compute capabilities, installed at Newlab, to test their technologies. Read the whole story HERE.
HOLD THE DATE
The 2022 Michigan Business Innovation Association
Annual Member Meeting & Workshops
May 16, 2022
9:00 AM - 4:00 PM
Please plan to join us for a day of networking, learning, sharing, and supporting entrepreneurship in Michigan. The event will take place at Ann Arbor SPARK Central, 330 E. Liberty, Ann Arbor, MI 48104.
NOTE:
At this time, attendees who will participate in person must provide proof of COVOD-19 vaccination when checking in the day of the event.
Registration is Now Open!
Sponsored by the Michigan Economic Development Corporation

Welcome, New Members!
MBIA is pleased to welcome back
April Boyle
, now with the Velocity Center in Sterling Heights (
https://www.velocity-center.com/
). April was a member of MBIA when she was with the Build Institute. We are so glad she has decided to join MBIA again in her new position.
The Velocity Center serves as the Epicenter of Innovation within Macomb County and is located within the Sterling Heights Innovation District. The Center is also the community resource for engaging dialogue, unique training, and educational opportunities, in conjunction with Business Incubation and Acceleration Services. The entrepreneurial incubator provides the support, business resources, and connections needed to help scale an innovative idea into a marketable one. The programming focuses on technology development, with an emphasis on manufacturing and robotics initiatives as they relate to the region.

In additi

on,
Nikki Radke, Development Specialist for the Sault Ste. Marie Economic Development
Corporation, recently joined MBIA.
The Sault Ste. Marie Economic Development Corporation is dedicated to bringing prosperity to the City through economic growth in all industries with the expansion of current businesses and
the attraction of new ones.
They help entrepreneurs take ideas and turn them into realities, and facilitate the process
of creating something entirely new, or helping an existing business grow. They
are dedicated to our community and value the businesses that bring
economic prosperity to the Sault.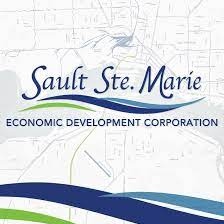 National Research Opportunity
Dr. Matt Marvel at Ball State University is working on a research project called The Hustle Project. The research is supported by Ball State University and Indiana University. This is the first national study to examine how "founder hustle" and how using "lean startup methods" can impact venture outcomes. What he needs is the input of individuals who work one-on-one advising entrepreneurs and two of their clients. You yourself may be such a hands-on mentor, but I am sure you also know many more advisors and mentors in your local ecosystem. Would you be so kind as to share this invitation with them. The involvement is very minimal. All they and their clients will be asked to do is answer a few online questions.

Please look aver the opportunity at https://www.bsu.edu/academics/centersandinstitutes/entrepreneurship/about-us/hustle-project and participate if you are interested by contacting Matt directly (mrmarvel@bsu.edu). And please share this invitation with the mentors/advisors in your ecosystem.