Lakeshore Innovator of the Year 2021
The creator of an online network for women veterans to connect and lower the rate of military suicide won the 2021 Lakeshore Innovator of the Year Award, presented by Grand Valley's Muskegon Innovation Hub. Zaneta Adams, president and founder of WINC: For All Women Veterans, was named the winner from five finalists during a ceremony July 29 at The Hub.
MTEC SmartZone Has a New CEO
The MTEC SmartZone Board of Directors has announced the appointment of David Rowe as Chief Executive Officer effective August 1, 2021.Mr. Rowe is a multi-disciplinary professional with an extensive background in business and product development, management, finance and market research. He has a long and successful track record of developing community relationships and strategic partnerships. Read the full press release
here
.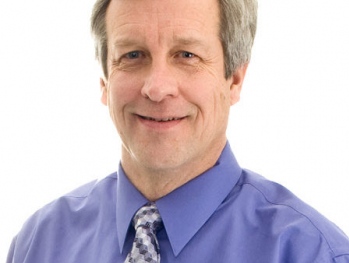 Take the Entrepreneurial Leap! with Gino Wickman
September 23rd @ 12pm via Webinar
Lakeshore Advantage is offering a free webinar this fall. The Entrepreneurial Leap! is designed to help entrepreneurs understand their genetic makeup and give them a clear, simple path to fully realize their potential. Gino Wickman, founder of the Entrepreneurial Operating System (EOS) and author of Entrepreneurial Leap, will share what he has learned through working with thousands of successful entrepreneurs in this one-hour webinar.
https://www.lakeshoreadvantage.com/surge/event/take-the-entrepreneurial-leap
!

Verizon launches Robotics Business Technology
https://www.verizon.com/about/news/verizon-launches-robotics-business-technology
Verizon recently announced the formation of Robotics Business Technology to expand enterprise solutions for aerial (drones) and ground robotics. Robotics Business Technology includes Skyward, Verizon's drone management company, incubed IT, a leading developer of software for autonomous mobile robots recently acquired by Verizon, and a team focused on automating command and control of robots on Verizon's 5G Ultra Wideband network.
As a part of New Business Incubation at Verizon, this new business unit will focus on creating integrated solutions that incorporate Verizon's 5G and mobile edge compute (MEC) capabilities to help enterprise customers efficiently deploy, manage and scale mixed fleets of aerial and ground robotics.