MBIA member elected to InBIA Board of Directors
Congratulations to MBIA member Amanda Chocko, Director of SURGE at Lakeshore Advantage in Holland, MI, on her election to the Board of Directors of the International Business Innovation Association. Amanda joins fellow MBIA member Paul Riser, Jr. of Detroit TechTown Detroit on he board, as well as former TechTown Detroit leader and MBIA member Leslie Lynn Smith (who is now
president and CEO of Epicenter in Memphis, TN).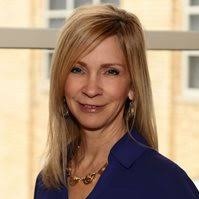 Amanda says, "With over a decade of experience in incubator/accelerator management, program development and working with startups, I feel I can make a significant contribution to the InBIA. I am also excited to be on the forefront of business innovation learning from my fellow board members and the many members of the InBIA."
Congratulations, Amanda! We are happy that the voice of Michigan will be heard at the international level. We know you'll be a stelar addition to the InBIA board.
The Post-Pandemic Entrepreneurial Support Organization (ESO):
Creating a Model for the Economic Recovery
by Carol Lauffer
The pandemic and its economic impact will require that your Entrepreneurial Support Organization (ESO) recalibrate. To prepare for the upcoming recovery, your ESO (e.g. accelerator, incubator, coworking space, hub or other type of entrepreneurial support program) must start to plot the path forward.
If you'd like to view the companion webinar and presentation by Carol Lauffer,
click here
.