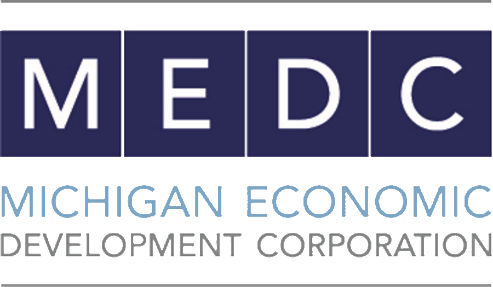 Section 88k(2) of the Michigan Strategic Fund ("MSF") Act, MCL 125.2088k(2), allows the ("MSF") Board to award grants and loans from the 21st Century Jobs Fund for " … basic research, applied research, university technology transfer and commercialization of products, processes and services to encourage the development of competitive-edge technologies to create jobs in the state."
The RFP is designed to provide potential bidders with sufficient information to submit a proposal that meets the MEDC's minimum requirements, but the minimum requirements contained in this RFP are not intended to limit the proposal's content or exclude any information the bidder feels is relevant or essential to their proposal.
Timeline
December 19, 2018 – RFP release
January 2, 2019 – Applicant questions due via email
January 7, 2019 – Q & A posted to MEDC website
January 31, 2019 – Electronic proposal submission deadline
Questions regarding the RFP should be sent to:
contractsandgrants@michigan.org
. All questions must be submitted via this email address or they will not be answered.
Click
here
to view the full details of the RFP.